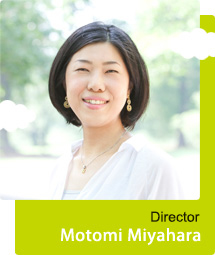 We're so glad you landed on our website. Thank you for being here.
Why did we start Midorimushi Real Estate? And why do we call it "Midorimushi"?
To tell you the story of Midorimushi Real Estate, we first have to explain about "Moora House." "Moora House "is a rental accommodation built by Miyaken Co. before we launched Midorimushi Real Estate.
It's high time that people adopted more self-sufficient, sustainable lifestyles. Moora House is one example of how that can be done.
http://www.moora-house.net
The word "moora" means "everything's covered." With Moora House, we wanted to build the most comprehensively eco-friendly rental property possible. We literally wanted to cover every base in creating the ideal rental accommodation.
We used domestic solid wood and natural materials that are as chemical-free as possible. We outfitted the dwelling with natural energy apparatus that we considered standard equipment for such a building, so that people could be self-sufficient. The dwelling came with a solar heating water supply system, a pellet stove, a small vegetable field, and a communal well.
Happily, we received favorable feedback from both the residents of Moora House and visitors to the open house. People said things like:
"Are you planning to build another apartment building like this one?"
"If I had known that this kind of housing existed, I would have chosen to live here."
While we appreciate these kind words, we have no plans to build another Moora House. People who share our values and dreams for eco-friendly housing, however, have built their own dwellings for rent. Information about those landlords and their rental properties began to find its way to us at Miyaken Co. We realized that the information about these dwellings was not smoothly reaching the people who most wanted to know about such housing.
Landlords who built housing that cares for both people and our Earth . . .
The people who want to rent that sort of housing . . .
How could we make it easier for them to find each other, we asked ourselves.
That's what gave birth to Midorimushi Real Estate.
And now to why we call it "Midorimushi."
The word "midorimushi" means "euglena." The euglena is a microscopic, single-celled organism that lives in freshwater. This organism was both the motif and the concept for "Moora House." We liked the idea of the euglena so much that we became Midorimushi Real Estate.
The midorimushi is a completely independent organism. It can make its own food by photosynthesis, and it can absorb food from its environment. It can reproduce by dividing itself in two. The midorimushi is a super-being. Naming ourselves after its way of living and its power is our way of championing a new way of life.
It is our wish that Midorimushi properties (sustainable dwellings that support a sustainable lifestyle) spread throughout Japan just as the Midorimushi grows by dividing and multiplying.
Motomi Miyahara
Director, Midorimushi Real Estate